God at 'Art Cluster' 2015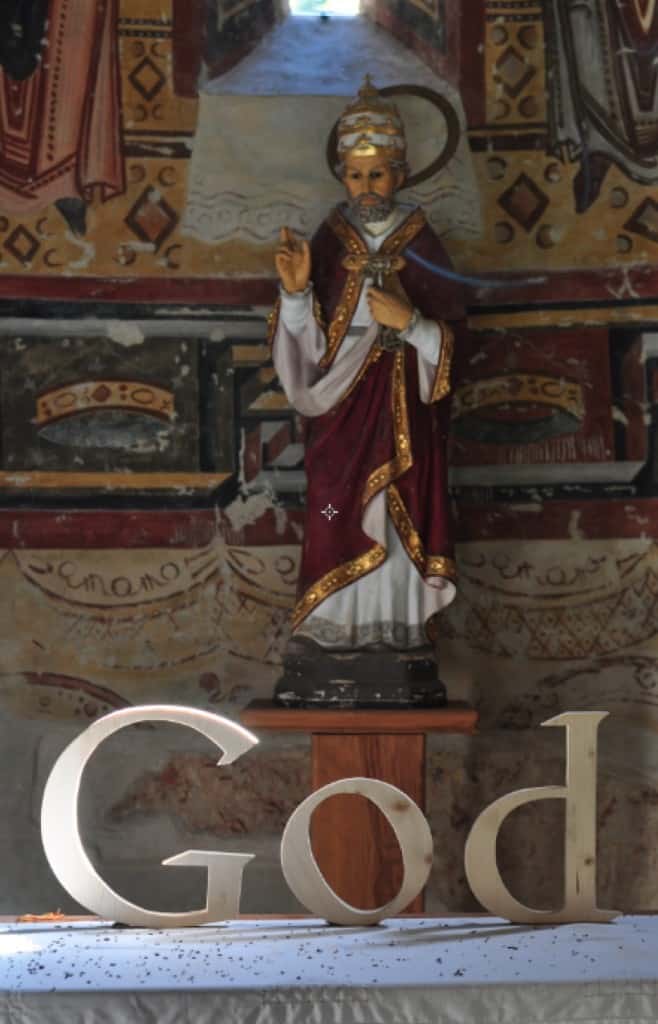 God, work in process initiated at Farrera CAN 2014, can be seen in the next edition of Art Cluster which opens tomorrow April 18th at 16 h. at 'La Carbonera', Girona.
Under the title 'Strict', the festival offers this year the work of artists who understand art as a tool to promote critical thinking and social activism. The festival will be showing both local and foreign artists: from Singapore to Brazil, country which this year has been invited to participate in this artistic exchange.
The opening will feature a performance of Zihan Loo.

Do drop by!
artists:
Cristiano Araujo Abreu. Pelotas.Brasil
Carolina Chocron Chocron. Argentina
Daniela Ortiz. Cuzco. Barcelona.
Xose Quiroga. Barcelona
Eduard Casademont, Nom Perdut. Lloret de Mar.
Flavio Grao, Santo André (Brasil)
Iconoclasistas. Buenos Aires. Argentina
Joanot Cortès. Girona.
Jofre Oliveras. Girona
Loo Zihan. Singapur.
Marta Salvador. Barcelona
Mechu Lopez Bravo. Girona
Miguel Guzman Pastor. Madrid
Montserrat Moliner. Girona
Noah Rose. Salford, Anglaterra
Nuri Negre. Girona
Núria Güell. Barcelona
Priscila Costa Oliveira. PelotasFlorianopolis (Brasil)
Quelic Berga. Girona.
Revista Arte Con Texto. Porto Alegre. Brasil
Rogério Geo. Bahia. Brasil
Rogerio Marques. Pelotas.
Sergi Selvas. Manresa
Talles Lopes. Anápolis. Brasil.
Victor Masferrer. Girona